Jewellery collections and custom designs
As master of my craft, creativity plays an essential role in my work. I am more than happy to assist you with my craft expertise and years of experience, whether in realizing a design entirely in accord with your own personal wishes or in considering a piece of jewellery from my diverse collection.
My service naturally includes reworking and repairs. Should, for example, your precious heirloom have lost something of its shine over the years or should it no longer fit just right, I will likewise be of help.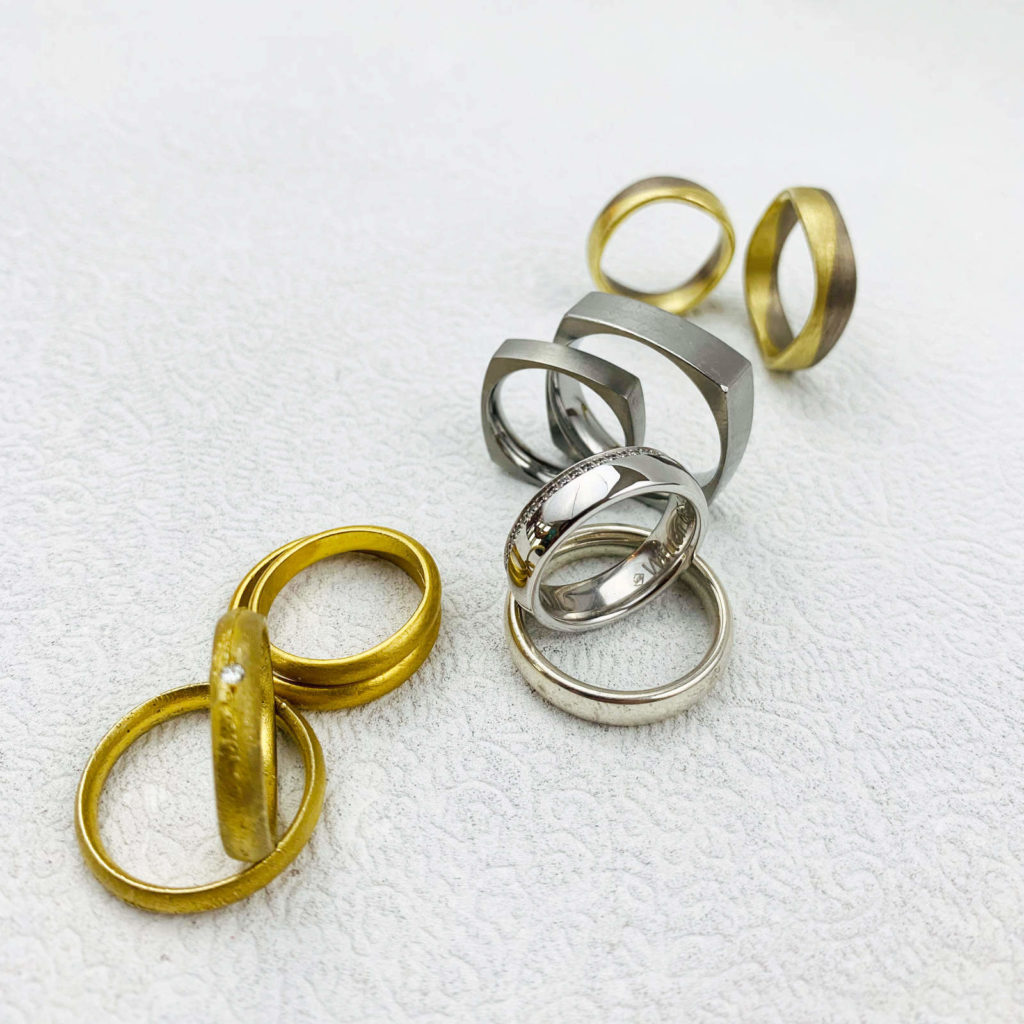 Wedding rings stand in a very special way for a mutual promise made by two people. These rings adorn them and are also expressive of a deep personal connection shared between them. High quality material and meticulous handicraft combine to create custom designed, everlasting wedding rings. Here I offer you the full spectrum of services, from consultation to production through to reworking and repair.