G
O

LDSCHMIEDE IM HOF


Potsdam
Jewellery gives expression to your personal feelings and immortalises them in a singular, precious gem.
Discover pieces of jewellery in modern and classical design.
I would like to warmly welcome you here and look forward to your visit.
Your jewel becomes an expression of your own personal feeling for life.
Handcraft that creates lasting value
For more than 30 years, I have been pursuing my passion for gold- and silversmithing.
From the most noble materials, I craft elegant works of distinguishing precision and originality.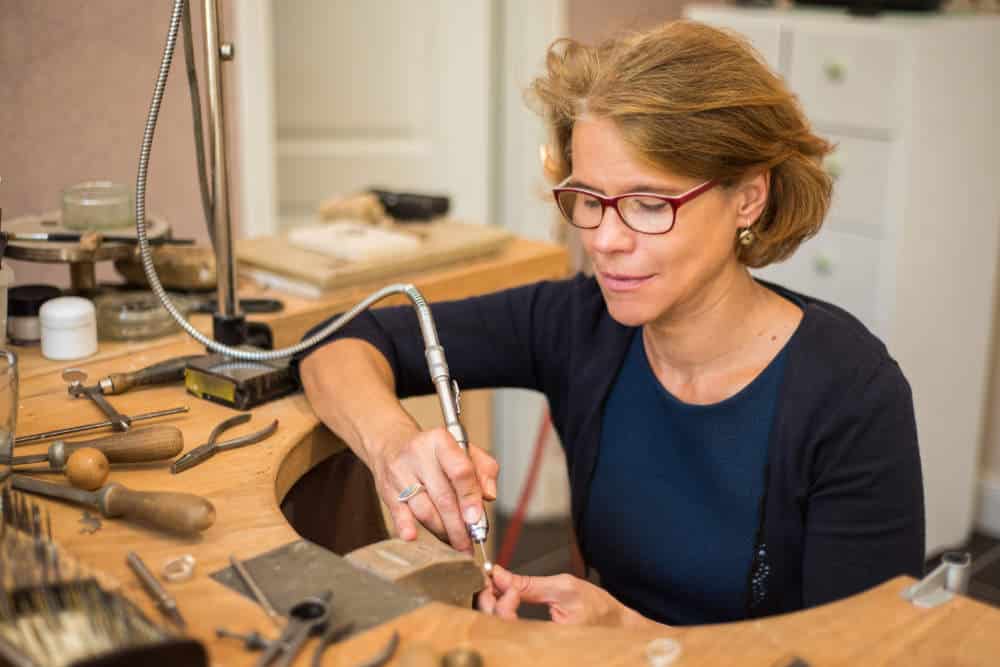 Welcome to Goldschmiede im Hof
At the site of the former ironware trade Stahlberg in Potsdam, the "Goldschmiede im Hof" has been located since April 2017. Turn off Brandenburger Straße at house number 69, and you enter the courtyard of this landmarked building, and encounter there a world of traditional jewellery craftsmanship. Discover pieces of jewellery in modern and classical design. I would like to warmly welcome you here and look forward to your visit. Your master goldsmith and silversmith, Miriam Haedler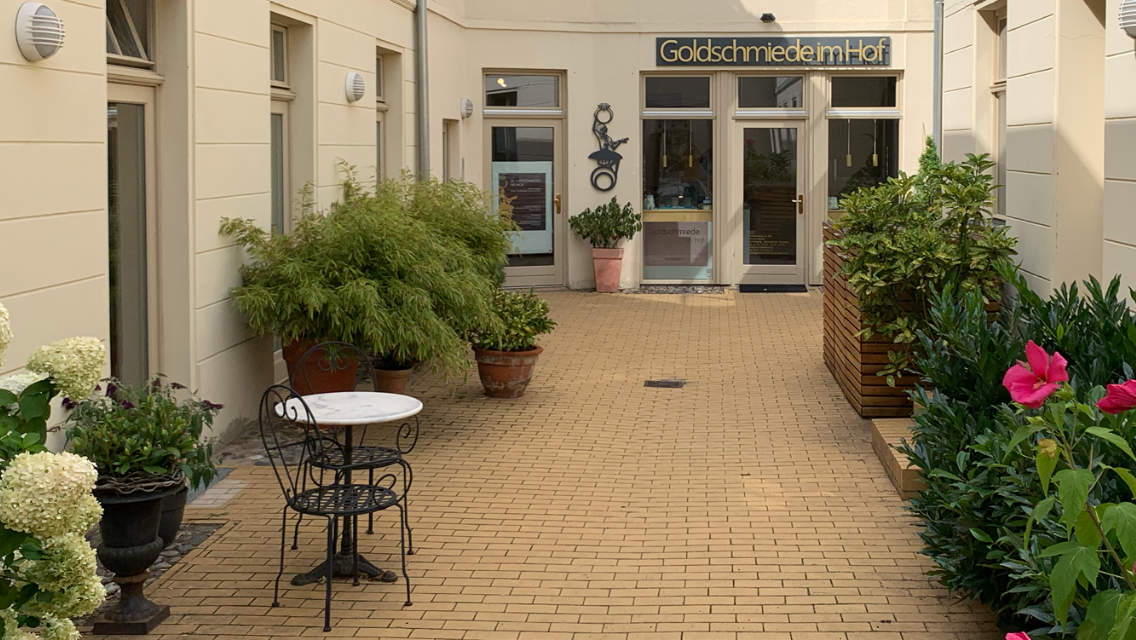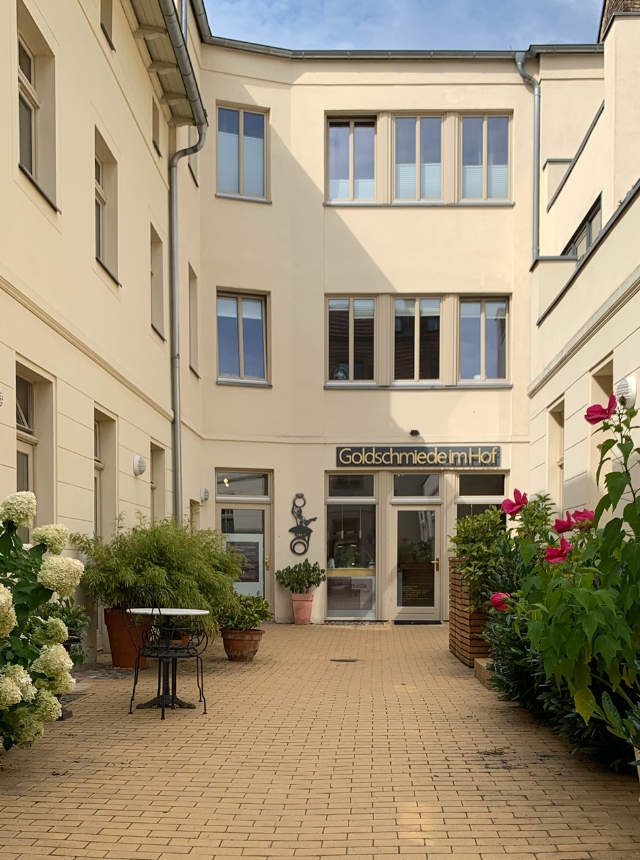 My workshop offers you comprehensive service around the theme of jewellery:
A genuine jewellery collection
Individual designs
Engagement and wedding rings
Reworkings